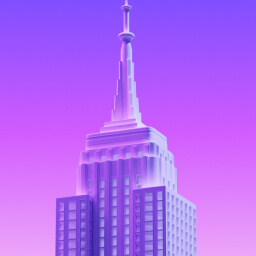 Upfront Ventures x Clair NY Fintech Week Breakfast
Hosted by Katherine Zhang & Anne Gottwalt
This event is not currently taking registrations. You may contact the host or subscribe to receive updates.
​Please join Upfront Ventures & Clair for an intimate breakfast of fintech founders, operators, and investors as we continue the NY Fintech Week 2023 celebrations 🎉. This will be a sit-down event with limited capacity so only guests with confirmed registration can attend. We look forward to seeing you there!
​Upfront Ventures is an early investor and long-term partner to tech founders and startups. Founded in 1996 in Los Angeles with investing professionals based in LA and San Francisco, Upfront has backed teams across all technology sectors. Upfront invests about half of their capital in the fast-growing Southern California ecosystem, with the balance across the country as well as investments in Europe and India. Learn more at upfront.com.

Clair is a New York-based Fintech built with the mission to be the best banking app for America's workforce by breaking the traditional paycycle and allowing employees access to their earned wages as soon as they finish a shift. Our On Demand Pay is the first no-fee Earned Wage Advance product and we offer it exclusively through leading technology platforms like Zenefits, Humanity, Gusto, and the 20,000+ employers using those platforms. Our product is available to employees across 25+ industries who see our signup button in their HR apps every day. Clair is backed by premier VCs and angels which include Thrive Capital and Upfront Ventures.