In many faiths and traditions, the Winter Solstice is a time for renewal and reflection. As we embrace the longest night, we also look forward to the renewal and return of the Light.
Join the Beacon Hill Friends House community for an evening of guided meditation and reflection as we gather around the Meeting Room fireplace from wherever you are.
During our time together, we will reflect on what we need to let go of and what we need for rekindling our own Inner Fire during this celebration of light and darkness.
Program leadership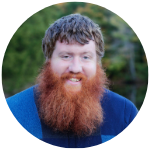 Greg Woods is the Youth Ministries and Education Coordinator for Friends Meeting at Cambridge. As a disabled Quaker, he found himself fully embraced by God when he discovered the field of Disability Liberation Theology while in seminary. Prior to working at FMC, he worked in campus ministry and service-learning.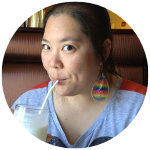 Vickie Wu is a trained and experienced banquet and catering chef, who also happens to be the Resident Chef and Kitchen Manager here at Beacon Hill Friends House. Vickie grew up just outside of Anaheim, CA, and moved to Worcester, MA for college where she attempted to get a degree in biomedical engineering but ended up with a degree in theatre instead. In her spare time, she continues to enjoy being involved in local community theatre. Occasionally she also updates her blog and website at www.vickiewu.com.