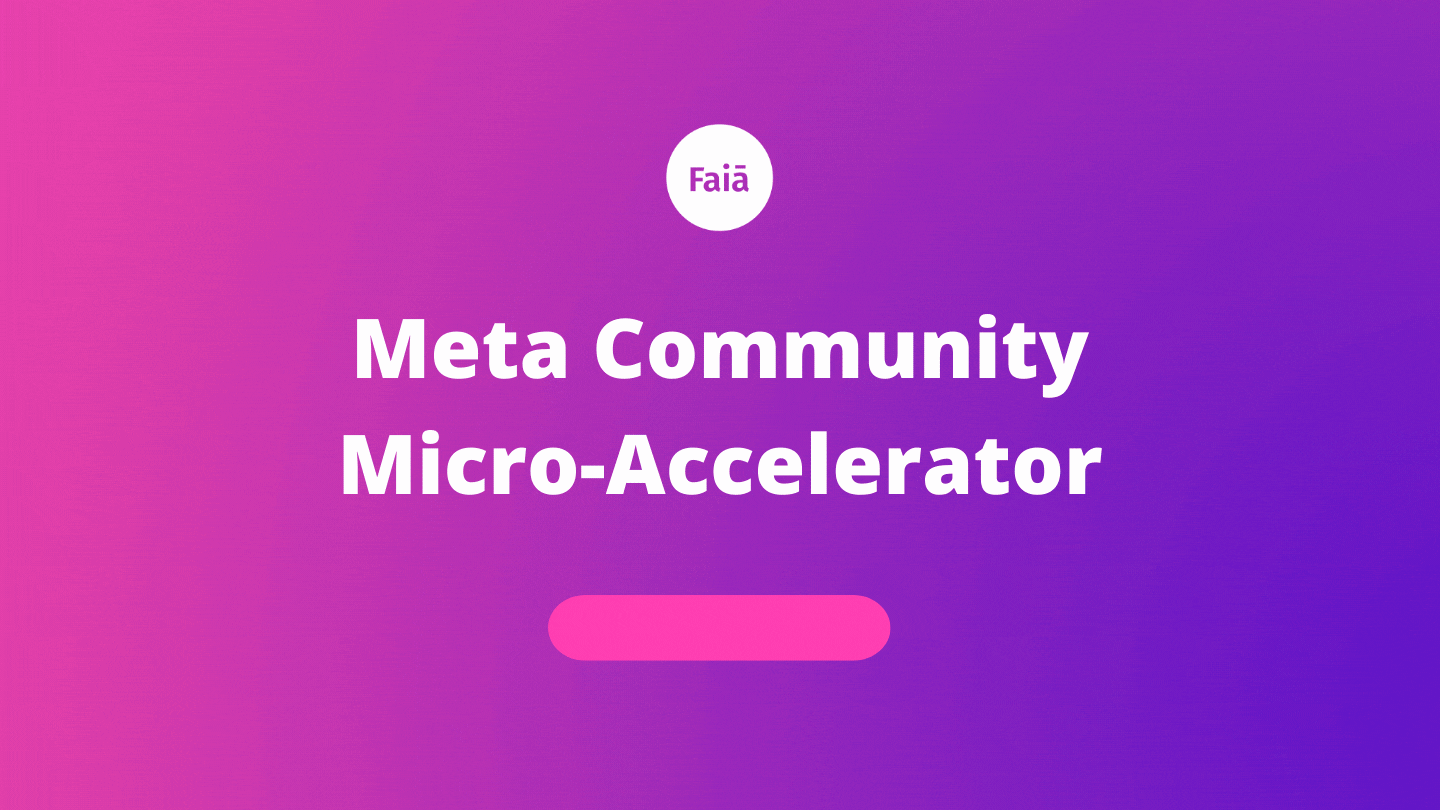 Meta-Community Micro-Accelerator
Hosted by George Siosi Samuels & Alyssa - from Faiā
This series has no upcoming sessions scheduled. Heard something is coming? Check back later!
​It's time!
Unlock your meta-community
​A micro-accelerator cohort (starting January 2022) for businesses seeking to build a community for their brands or teams. Dive into the world of Web 3.0 and the metaverse and navigate NFTs, DAOs, crypto communities, we've got you sorted.
​This digital emergence is designed to be community-driven while individually owned. Community and culture will override and shape everything. Join us, have some fun, get in the game.
​Full details can be found here or join an information session to learn further.
​micro-accelerator overview coming soon
​
​
​At Faiā, we are firm believers in the value of human connection and the natural world to bridge communities and technology, our philosophies are based on culture and traditional wisdom to build our digital future. We invite our cohort to have an open mind, tap into mindfulness and get philosophical with us!