​Find out all about the hybrid facilitation course by Mischief Makers.
​​Our hybrid Facilitation Course 'Leading Groups' empowers you to make meetings more human, engaging and efficient- whether it's online, offline or a mix of the two #hybrid!
​​👉 At this info event we share details about the course, answer any questions you might have and hear about the experience of some of our course alumni.
​​Join us for a quick, mischievous session and find out if this course is for you! 🙌
​​GENERAL
​​📆 Next course starting date: 24th of January
​​🌎 Join from wherever you are: this course is available online (anywhere) & offline (Montréal, Quebec)
​​🌐 Visit the course page
​​💛 Mischief Makers is a Facilitation Agency bringing energy and enjoyment to working and learning. We transform meetings, workshops, programs and conferences into engaging, interactive and meaningful experiences.
​​IN THIS SESSION
​​In this session we'll give you a taster of what it means to be in a mischievous session, tell you all you need to know about the course and have time to answer any of the questions you might have
​​HOW WE'LL DO THIS
​​We'll be using Zoom as a platform.
​​This session will be hosted in English.
​​LITTLE SNEAK PEEK INTO OUR MISCHIEVOUS SESSIONS… 👀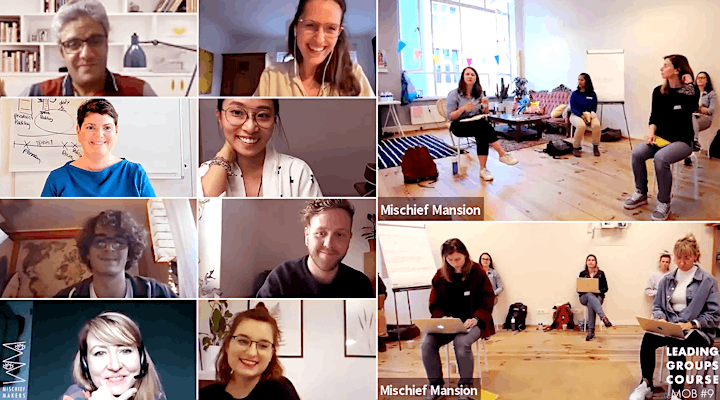 ​​Check out our website for more information.
​​Mischievous regards; We're looking forward to meeting you!