Integritee presents Crypto Bash Singapore
Hosted by Integritee Network
This event is not currently taking registrations. You may contact the host or subscribe to receive updates.
​Crypto innovators, blockchain entrepreneurs, and Web3 projects, join us in Singapore for drinks, networking, and good vibes at Crypto Bash!
​​About this event
​​This exclusive event is hosted by Integritee Network, a highly scalable, privacy-enabling Web3 ecosystem. Our team will be in Singapore for the Asia Crypto Week and the Token 2049 conference, two of the biggest crypto happenings this year, combining the brightest minds and projects of the crypto and Web3 space!
​​Singapore is all about networking – with a view! Join Integritee's Crypto Bash on September 27th to meet and connect with crypto and blockchain enthusiasts while enjoying cold drinks and exclusive canapés.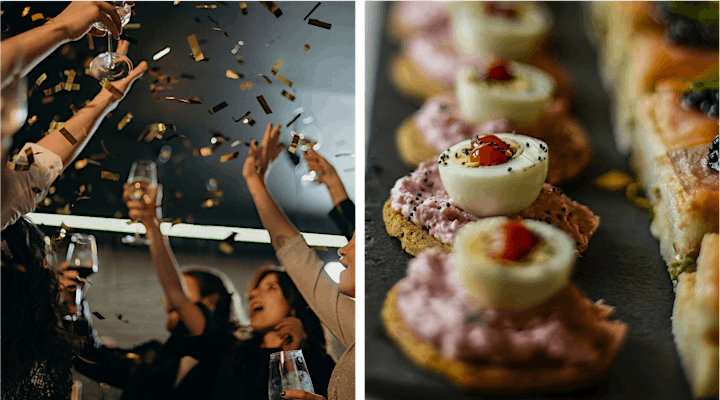 ​​Our networking event takes place at the Graffiti Sky Bar Singapore, a spot with breathtaking views over the beautiful city of Singapore. Integritee is welcoming this major event with Singapore's imposing skyline as a background.
​​Sky-high on the 29th floor, we will be offering an open flow of cold beer, white and red wine, soft drinks, and delightful finger food to keep the spirit up while networking. Expect a cheerful, chilled vibe with a live DJ setting up the beat and a community of like-minded people eager to connect. We are looking forward to welcoming you all to one of Singapore's most elegant rooftop bars! Capacity is limited, so be sure to secure your ticket. See you there!
​​About Integritee Network:
​​Integritee is the most scalable, privacy-enabling network with parachains on Polkadot and Kusama. Our SDK solution combines the security and trust of Polkadot, the scalability of second-layer sidechains, and the confidentiality of Trusted Execution Environments (TEEs), special-purpose hardware based on Intel Software Guard Extensions (SGX) technology inside which computations run securely, confidentially, and verifiably.
​​For more information, follow Integritee Network's channels: Integritee Website | LinkedIn | Telegram | Twitter | Linktree