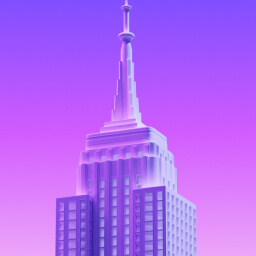 LGBT+ VC Summit - Day One
Welcome! Multiple ticket options are available for this event. Please choose your desired option.
​The VC Summit convenes LGBTQ and ally leaders from the technology and venture capital industries to discuss what's new, now, and next—a historic first. This year's theme is "From Stonewall to Silicon Valley."
​Tuesday, June 20th is offered as a freemium investor day in partnership with Amazon Web Services. The Summit's programs span June 19th - 23rd.
​Speakers and guests will include the industry's leading executives, venture capitalists, public officials, and publications.
​Contact [email protected] for sponsorship or speaking opportunities.
​For press inquiries, contact [email protected].
---
​About LGBT+ VC
​LGBT+ VC is the first 501(c)(3) non-profit organization dedicated to advancing the LGBTQ and ally venture capital community, from Stonewall to Silicon Valley. Our network includes active and aspiring investors. The organization was founded by investors Tiana Tukes and Jackson Block.
​Visit lgbtvc.org to learn more.
​Guest Policy: Out of respect for privacy, our guest-list remains confidential. We do not disclose our guest-list without prior consent.

Ticket Policy: All ticket sales are final and non-refundable. Once the purchase is completed, no refunds will be issued, regardless of the circumstances, including but not limited to, cancellation of the conference, schedule changes, or your inability to attend the event. Tickets are non-transferable and cannot be resold, exchanged, or transferred to another individual or entity. The ticket is issued only to the person whose name appears on the ticket at the time of purchase.