Generative AI: A conversation at UC Berkeley with founders and funders
Hosted by Chris McCann, Race Capital & Alfred Chuang
Approval Required
Your registration is subject to approval by the host.
Past Event
This event ended 84 days ago.
Hello! To join the event, please register below.
​Race Capital and UC Berkeley's Learn2Launch program is proud to present Race Capital and UC Berkeley's Learn2Launch program are proud to bring founders and funders to UC Berkeley's campus for a half-day program on Generative AI. 
​We will bring together a group of founders, engineers, expert thinkers and investors that are focusing on building a brighter future for AI. 
​Location: Room 310, Sutardja Dai Hall, 2594 Hearst Ave, Berkeley, CA 94720, USA
​Speakers include:
​Harrison Chase - CEO and co-founder of LangChain
​Harrison Chase is the CEO and co-founder of LangChain, a company formed around the open source Python/Typescript packages that aim to make it easy to develop Language Model applications. Prior to starting LangChain, he led the ML team at Robust Intelligence (an MLOps company focused on testing and validation of machine learning models), led the entity linking team at Kensho (a fintech startup), and studied stats and CS at Harvard.
​Alfred Chuang - General Partner at Race Capital, Founder and CEO of BEA Systems.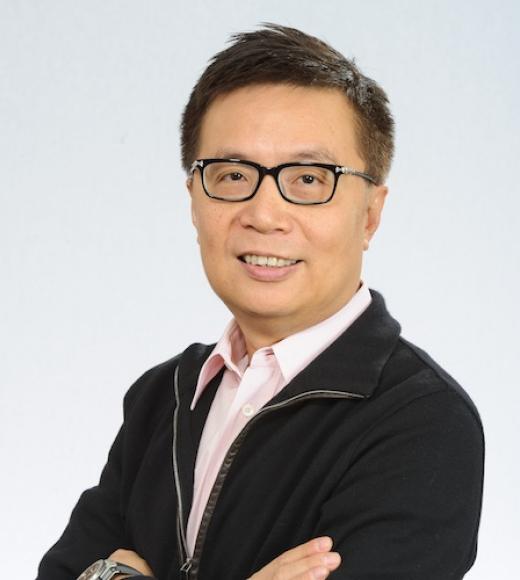 ​Alfred Chuang is is the founder and general partner at Race Capital. Recognized by Andreessen Horowitz as the "Silicon Valley CEO's CEO", Alfred is an accomplished entrepreneur and venture capitalist.
​Race Capital is a world class venture capital firm for all things enterprise and software infrastructure with many industry transformational portfolio companies including FTX, Databricks, Lightning Network, Opaque, Zeet, and many more to come.  Prior to Race, Alfred co-founded and took BEA Systems public (Nasdaq: BEAS).  In addition, Alfred became BEA's chairman of the board where he remained until BEA was sold to Oracle in 2008 for $8.6B. BEA was the fastest enterprise technology company to reach revenue of USD$1B.
​Prior to BEA, Alfred spent eight and a half years at Sun Microsystems, Inc. During his tenure, Sun grew from less than 1000 to 60,000 people strong with revenue over $6B.  Alfred led product development, network infrastructure, systems architecture, and expanded Sun's business to Asia.
​Alfred's notable awards include C/F Silicon Valley Philanthropist of the Year, SD Forum Visionary Award, CIO Magazine 20/20 Vision Award Honoree and Community Star from Asian Americans for Community Involvement, eChina Forum Silicon Valley Award Honoree, and Ernst & Young Entrepreneur of the Year finalist. University of San Francisco President's Ambassador, UC Davis Outstanding Alumnus Award, UC Davis Distinguished Engineering Alumni Medal.
​Alfred is an independent advisor at the University of San Francisco School of Engineering, Member of the UC Davis Chancellor's Board of Advisors, Member of the School of Business Dean's Committee, City University of Hong Kong, and Member of the School of Engineering Industrial Advisory Committee, Hong Kong University of Science and Technology.
​Alfred received a B.S. in computer science from the University of San Francisco and a master's degree in computer science with specialization in distributed data management from the University of California, Davis. Alfred also attended St. Andrews College and Wah Yan College.
​
Amr Awadallah - Founder and CEO of Vectara, Founder/ex-CTO Cloudera, ex-VP Google Cloud & Yahoo
​Dr. Amr Awadallah is the CEO and cofounder of Vectara, a company that is revolutionizing how we find meaning across all languages of the world using the latest advances in Large Language Models, Deep Neural Networks, Natural Language Understanding and Information Retrieval. 
​Amr previously served as VP of Developer Relations for Google Cloud. Prior to joining Google in Nov 2019, Amr co-founded Cloudera in 2008 and as Global CTO, he spent 11 years working closely with enterprises around the world on how to ingest and extract value from big data (he famously coined the concept of "schema-on-read vs schema-on-write"). 
He also served as vice president of product intelligence engineering at Yahoo! from 2000-2008. Amr joined Yahoo after they acquired his first startup, Aptivia, in mid-2000 which was a search engine for online product information. Amr received his PhD in EE from Stanford University, and his Bachelor and Master Degrees from Cairo University, Egypt.
​Mark Coopersmith - Faculty Director at UC Berkeley & founder of the Learn2Launch program.
​Founder of the Learn2Launch program, an educator, business leader and entrepreneur, investor and advisor, Mark has spent more than 20 years building businesses at the intersection of technology/clean tech, media, and brands. Mark works with investors, boards, and company leaders to drive growth and restructure businesses that range from early-stage ventures such as clean tech firm ETwater through global enterprises such as Intel, DirecTV and Sony. Mark draws upon those experiences in the classroom at UC Berkeley, where he teaches Innovation and Entrepreneurship at the Haas School of Business. He also acts as a mentor and advisor to many students and teams on campus and also at the SkyDeck Berkeley new venture accelerator.
​Previously Mark was an Executive Vice President at Sony where he co-founded and built a $150mm consumer products and online commerce division, and was the founding CEO of pioneer online payments company WebOrder which he took though funding, growth and M&A (now part of Motorola). He was a Group VP and General Manager at consumer products company Newell Rubbermaid where he led the $300mm Global Technology Brands group; and earlier in his career was a strategy and M&A consultant with Ernst & Young.
​Mark is an alumnus of UC Berkeley, where he earned his B.A. and MBA degrees. A frequent speaker on innovation, entrepreneurship and competitiveness, he has been broadly quoted including in the New York Times, The Economist , The Washington Post, LA Times and USA Today, and appeared in media ranging from Fox News and The Huffington Post to CNN and ABC Radio.
​Edith Yeung - General Partner at Race Capital and event organizer and host 
​Edith Yeung is a General Partner at Race Capital - an early-stage Silicon Valley venture capital fund investing in all things infrastructure. Edith is the seed investor in Solana (has been dubbed one of the best venture investments of all time), Lightning Network, Agora.io, Placer.ai, RapidAPI, and 60 other amazing startups. 
​Prior to Race Capital, Edith was a partner at 500 Startups, the world's most active early-stage fund and incubator which invested in Twilio, Credit Karma, Grab, and 2000 more companies.
​Before 500, Edith was the general manager at Dolphin Browser, a Sequoia Capital - backed mobile browser with over 150 million installs worldwide. Edith also worked with many Fortune 500 companies such as Siebel, AMS, AT&T Wireless, and Autodesk. She frequently speaks on venture capital, women in leadership, China and Silicon Valley technology and investment landscape. She is also a frequent guest lecturer at Berkeley and Stanford and commentator on BBC, CNBC, Wall Street Journal, Bloomberg, SCMP, Techcrunch, The Information, etc.
​About Race Capital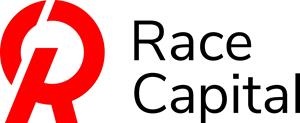 ​Race Capital is an early-stage venture fund focused on investing in exceptional founders who are building market-transforming companies in the data, enterprise, infrastructure, and fintech sectors. Our team are seed investors in Databricks, Solana, Agora.io, and many other great companies. For more information, visit https://race.capital/.