​About the event 📣
​ADPList After Hours is a monthly panel discussion where mentors share their views and personal experiences on everything that designers can and may face throughout their careers. We talk with no formality and diplomacy. Who else is ready for some 'raw and spicy 🌶 ' talks?
​Follow our LinkedIn
​Tweet us your questions, mentors will answer them!
🎙
​Streaming Live on YouTube 📺: https://youtu.be/NYYY0QaSYz4
​--------------------------------
​The Uncensored Edition #4: Designers' Entitlement 🥃
​As a Bootcamp grad, do you feel entitled that you deserve a job immediately after completing the courses without putting in further time, effort, and work? Were you taught that if you have A/B/C in your portfolio that you will be offered a job sooner or later? Are you a checklist designer? What does a checklist designer even mean? Are Senior Designers entitled to jobs more so than Junior Designers then? What other "false" entitlement do we have as designers?
​--------------------------------
​ADPList Host 🎉
​Kasey Randall 🇺🇸 / Senior Interaction Designer at SiriusXM
​Kasey Randall is currently a Senior Interaction Designer at SiriusXM. Over the years Kasey's helped craft and elevate digital products through the transformative power of design and technology. He strives to bring ideas into reality, solve challenging problems, and create delightful, data-informed user experiences with an iterative, human-centered process.
​Fun Fact: He loves anything with mint and he has an 8-year-old pug mix named Dobby 🐾
​--------------------------------
​Our Mentor Panelists 🎙️
​👉 Aakanksha Mirdha 🇺🇸 / Senior Product Designer at Cruise
​Aakanksha works at Cruise where she designs for On-Road tools and Autonomous Food Delivery experience. Before that, she was at Uber where she designed various support, safety, and engagement features.
​Fun Fact: She can play a few tunes on a bagpipe 🎼
​----
​👉 Frank Duran 🇺🇸 / Design Director at USAA
​Frank is a co-owner and publisher of Boxes and Arrows, as well as a Design Director at USAA in San Antonio, TX. He found a home at USAA where he continues to grow as a design leader and stay involved with the design community through creative work, mentoring, and speaking engagements.
​Fun Fact: He designs socks and has a new design in the works for early 2021 🧦
​----
​👉 Vicky Gao 🇺🇸 / Senior Product Designer at LinkedIn 
​Vicky is a Senior Product Designer at LinkedIn, where she designed and shipped the hiring product for users from small businesses. She deeply believes in people first, and her strengths include user-centric product strategy, problem-solving, and delivering design solutions at scale. Previously, she graduated from Georgia Tech with a Master's degree in Human-Computer Interaction.
​Fun Fact: She learned piano for 6 years but she still sings out of tune 🎹
​----
​👉 Zack Ginies 🇨🇦 / Experience Designer at Electronic Arts
​Vancouver based designer and mentor often found at midnight screenings of The Texas Chainsaw Massacre or belting out Disney hits to a small crowd of people at neighborhood karaoke bars. Zack is also a Pisces and chatty AF.
​Fun Fact: Zack was a child actor 🎬
​--------------------------------
​👉 Tweet us your questions @ADPList. Join us here! 👋
​*This event is for matured audiences. Viewer discretion is advised. Disclaimer: By participating in this event, you consent to interviews, photography, audio recording, video recording and its/their release to be used for purposes that ADPList team deems fit to use. You release the ADPList staff and all persons involved from any liability connected with the taking, recording, digitizing, or publication of interviews, photographs, images, audio and/or video recordings.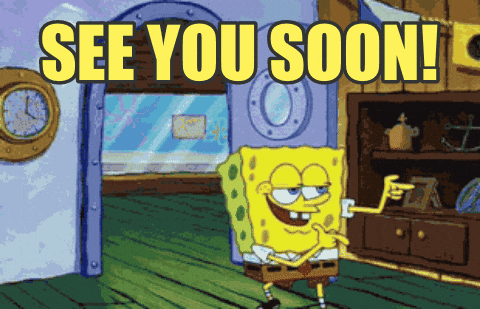 ​