🎙️ INTERVIEW: The Art & Craft of Writing w/ Maggie O'Farrell (in association with Arvon)
Hosted by London Writers' Salon
Past Event
This event ended 5 days ago.
Welcome! Multiple ticket options are available for this event. Please choose your desired option.
​** This is a LIVE interview with author Maggie O'Farrell about the craft of writing and reality of building a writing career. Attendees will be sent a recording after the interview. **
---
​How can writers find the right balance of discipline and imagination when writing historical fiction? How can we transform a spark of curiosity into a rich, compelling story?
​Maggie O'Farrell is a writer of breathtaking prose that is at once tender and vibrant. A New York Times bestseller and National Book Award winner, her work spans contemporary fiction, historical fiction, memoir, and children's books. 
​Whether writing novels inspired by a Renaissance oil painting or the death of Shakespeare's lost son or examining the mysteries of her own life in memoir, Maggie's writing delves into stories that might otherwise go overlooked. 
​Join us for a conversation with Maggie O'Farrell as we explore her craft, the inspiration that drives her work, and hear her read from her latest novel, The Marriage Portrait.
​What we'll discuss:
​Her early writing career and experience with Arvon

​Her work as a journalist and her writing across literary fiction and memoir

​Maggie's process from the seed of an idea to a vividly-rendered novel 

​How she mines research for grounded details when writing historical fiction 

​How she gets close to her characters and their experiences 
​About Maggie O'Farrell
​Maggie O'Farrell is the author of Hamnet (winner of the National Book Critics Circle Award) and the memoir I Am, I Am, I Am: Seventeen Brushes with Death, both Sunday Times number 1 bestsellers. Her other books include The Marriage Portrait, After You'd Gone, The Vanishing Act of Esme Lennox, The Hand That First Held Mine (winner of the Costa Novel Award), and Instructions for a Heatwave. An adaptation of Maggie O'Farrell's novel will premiere at Swan theatre in Stratford-upon-Avon in April and at the Garrick theatre in September.
---
​Your London Writers' Salon Hosts: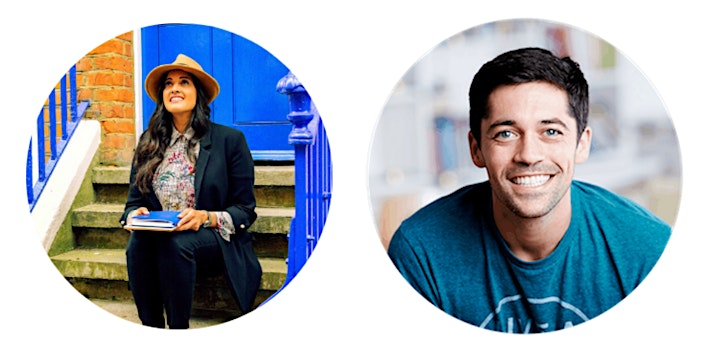 ​Parul Bavishi and Matt Trinetti are the co-founders of the London Writers' Salon and the creators of the webby-nominated Writers' Hour where they write with hundreds of writers every week day. The Salon has partnered with organisations like The London Book Fair, Soho House, Allbright and Women's Prize for Fiction to host interviews and workshops for writers. Their work at the Salon has been highlighted in the Evening Standard, The New York Times, The Times and Metro. They are the hosts of the London Writers' Salon podcast.
​Parul Bavishi is a freelance editor, having previously worked in the UK publishing industry (Random House, Quercus, Eccles Fisher). Prior to running LWS, she edited for the Story Grid and analysed TV hit shows (Killing Eve, Ozark, Game of Thrones) on the Story Grid Showrunners Podcast.
​Matt Trinetti is a writer, publisher, TEDx speaker, and facilitator. Prior to running LWS, Matt designed programs to help unfulfilled professionals pursue creative work, start businesses, and reinvent their careers. Matt's work has appeared in Quartz, Observer, Creative Mornings, and on his blog GiveLiveExplore.
​
​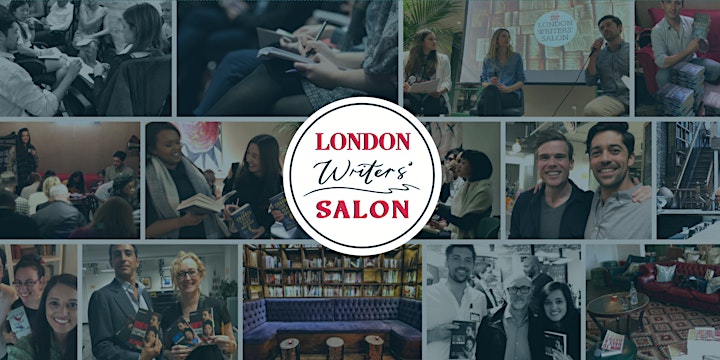 ​✍️ Daily Writing. Inspiring Interviews. Creative Friends.
​Join the London Writers' Salon from the comfort of your home.
​Join our free daily Writers' Hour writing sessions, intimate interviews and workshops with world-class writers, or become a member to connect with fellow novelists, bloggers, screenwriters, playwrights, poets & more around the world.
---
​Attend Salon Interviews for Free. Become a Member.
​By becoming a member of London Writers' Salon, you'll get free access to interviews like this every week. Plus, you'll join our cosy online community and get expert support and accountability to enhance your craft and publish your best work.