Featured in 
#HKWeb3 Events Calendar
Builder Nights Hong Kong v2 — Presented by MetaMask 🦊, BUIDL, Linea, 1inch.io, Dodo, ZkLink, AltLayer & XDC Network
Hosted by Francesco Andreoli 🦊, Mirko Garozzo & Consensys
Approval Required
Your registration is subject to approval by the host.
Welcome! To join the event, please register below.
​​Please join this Telegram channel to receive updated news about the event (we will notify you there if we reach capacity and can't accommodate more entries). https://t.me/+0_NoPWn1nio5Zjc8
​​After the great success of our APAC tour (with speakers of the caliber of Vitalik and Yat Siu) join us for another magic evening dedicated to Account Abstraction, L2s and Infrastructure. Experience an engaging and friendly atmosphere as we gather again in Hong Kong 🇭🇰 after ETHHK and connect with all top thought leaders in the web3 space. Our core pillars ⬇️
​Organized by Francesco Andreoli🦊, DevRel at ConsenSys and Mirko Garozzo, Dev Evangelist at MetaMask
​Agenda
​​17:30: Registration and Welcome!
​​18:15: Panel TBD
​19:00 - 21:00 Networking
​Immerse yourself in insightful discussions with the biggest brains in the wallet and EIP-4337 space, broaden your network, and gain valuable industry connections. The evening promises to be filled with developer insights and an opportunity for valuable networking. 🧠 🤝
​Details:
​📅 Date: 25th October
⏰ Time: 5 PM - 9 PM
📍 Venue: Register to see address
​​​🎪 Free entry
​About Event Partners
​About MetaMask Snaps
​MetaMask Snaps makes the most popular wallet an open platform for innovation. Anyone can build their own features and integrate them into MetaMask, whether you are working on security solutions, privacy-preserving ZK technology, non-EVM layer 2 networks, or anything else you can think of.
​About BUIDL Society
​BUIDL Society is a non-profit organization dedicated to promoting the adoption of web3 technologies across various regional ecosystems through events and educational content.
​About DODO
​DODO is a decentralized trading platform that uses the innovative Proactive Market Maker (PMM) algorithm to provide efficient on-chain liquidity for Web3 assets, making it easy for everyone to issue and trade these assets
​​About XDC Network
​​XDC Network is an enterprise-grade, open-source blockchain protocol. An EVM-compatible chain with enforceable smart contracts, it is uniquely suited to revolutionize, decentralize, and liquify the trade finance industry through the tokenization of real world assets and financial instruments.
​​About 1inch.io
​​The 1inch Network unites decentralized protocols: 1inch Aggregation Protocol, the 1inch Limit Order Protocol and the 1inch Liquidity Protocol, whose synergy enables the most lucrative, fastest and protected operations in the DeFi space.
​About Zk.Link
​The First ZKP based cross-rollup, multi-chain trading execution layer. Empowering the next-gen DEX with ETH security, unified liquidity, and high scalability.
​About the Venue
​Some of our previous Builder Nights and AAA
​​APAC TOUR (Seoul, Singapore, HK, Bangkok) ⬇️
​​NAIROBI ⬇️
​PARIS ⬇️
​Beyond 4337 — Presented by MetaMask, 1inch.io, Blocto, Pimlico, Argent, Biconomy, Metrika & 4337Mafia
Beyond 4337 — Presented by MetaMask, 1inch.io, Blocto, Pimlico, Argent, Biconomy, Metrika & 4337Mafia
Thu, Jul 20, 4:00 PM - 8:30 PM GMT+2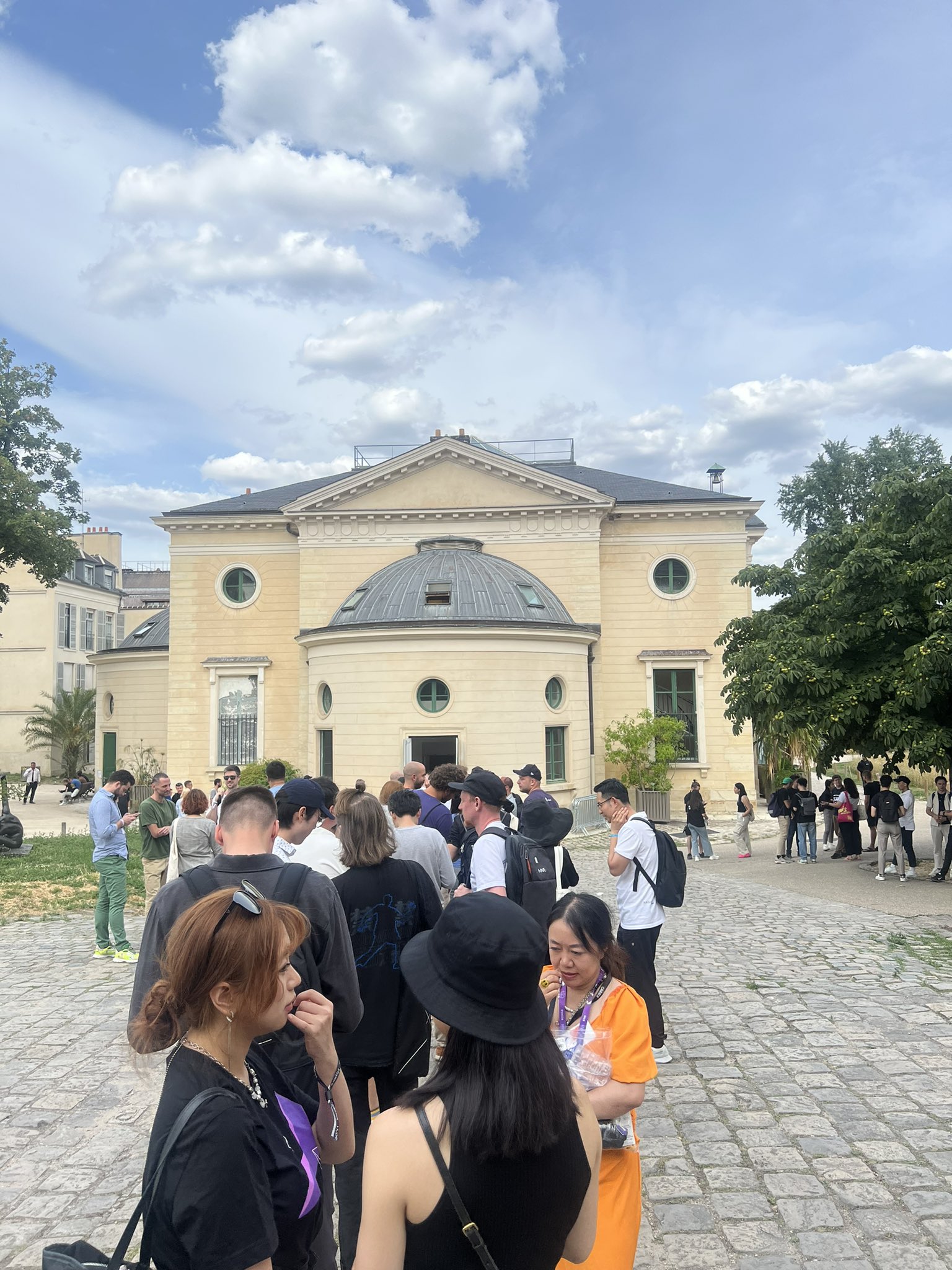 ​TOKYO ⬇️
​Tokyo: Beyond 4337: a conversation with EF — Presented by MetaMask 🦊, 1inch, Safe, Pimlico & 4337Mafia 👀
Beyond 4337: a conversation with EF — Presented by MetaMask 🦊, 1inch, Safe, Pimlico & 4337Mafia 👀
Sat, Apr 15, 5:00 PM - 9:00 PM GMT+9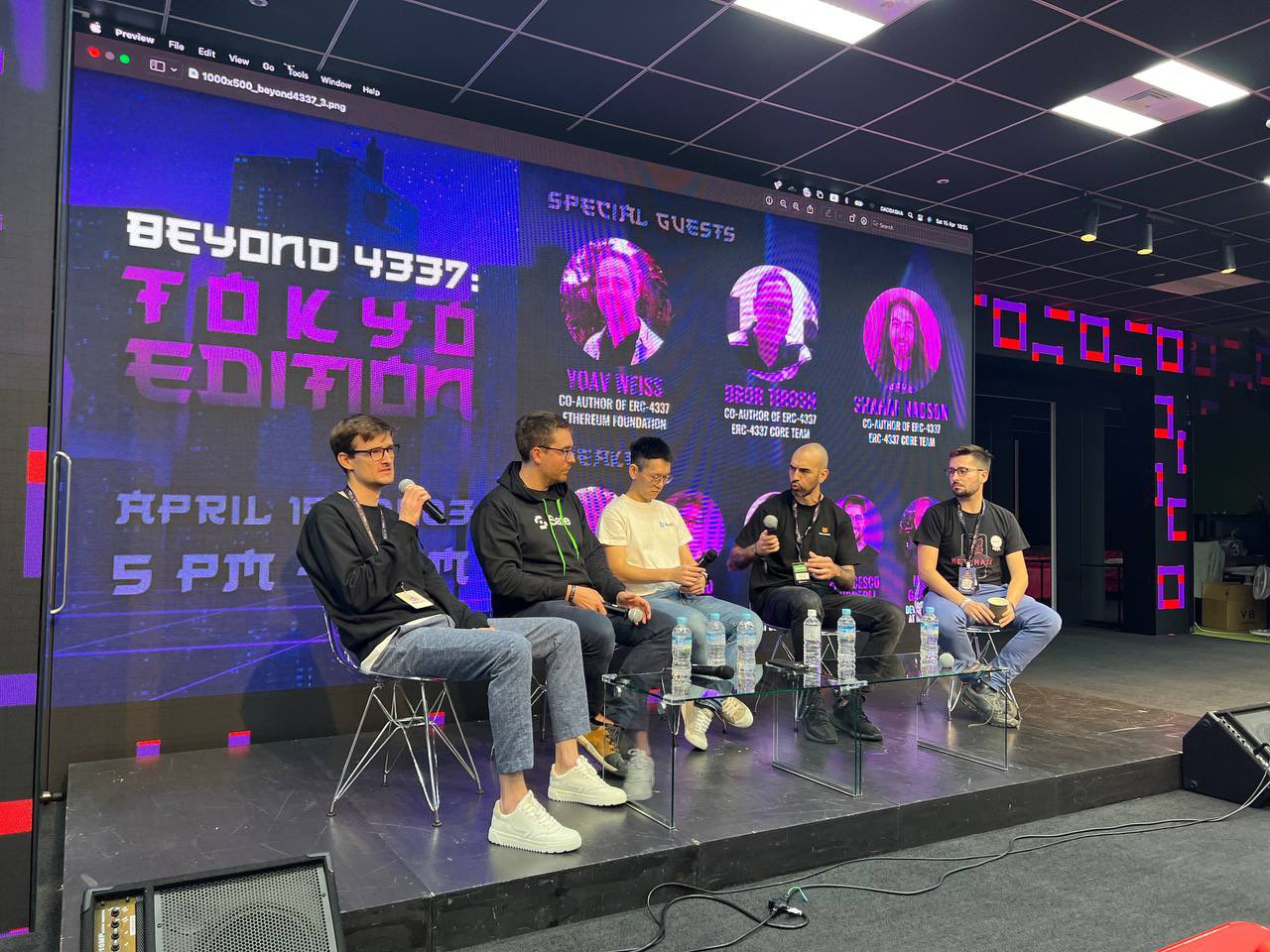 ---
​PARIS ⬇️
​Account Abstraction Afterhours v2 — Presented by MetaMask, Ledger and Fabric Ventures
---
​DENVER ⬇️
​Account Abstraction Afterhours — Presented by Biconomy
Account Abstraction Afterhours — Presented by Biconomy
Tue, Feb 28, 7:00 PM - 10:00 PM MST
---
​TAIPEI ⬇️
​Unlocking 4337: The Future of Account Abstraction - Presented by Blocto, ConsenSys, Trust Wallet, and 4337Mafia
Unlocking 4337: The Future of Account Abstraction - Presented by Blocto, ConsenSys, Trust Wallet, and 4337Mafia
Sun, Apr 23, 6:30 PM - 10:00 PM GMT+8